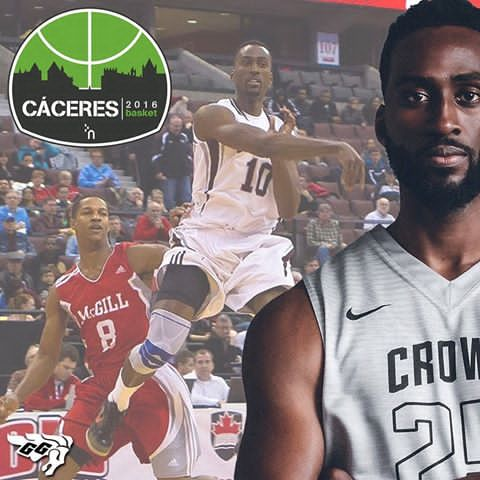 "The workouts helped with my conditioning. and overall skill development. They were high intensity and always game related
- Warren Ward, Caceres (Spain)
Natalie Achonwa, Indiana Fever (WNBA) / Team Canada
Kia Nurse, New York Liberty (WNBA) / Team Canada
- Kayla Alexander, San Antonio Stars/ Indiana Fever (WNBA)
Lindsay Allen, Las Vegas Aces (WNBA)
Deng Adel, Cleveland Cavaliers (NBA)
"I was given the confidence to handle the ball at a high level on a consistent basis".
-Jabs Newby, Pioneros De Los Mochis
Derek Cooke Jr, Pallacanestro Trieste
Dillon Brookes, Memphis Grizzlies (NBA)
Jordan Howard, Goyang Orion (KBL)
Jordan Loyd, Toronto Raptors (NBA)
Duane Notice, Raptors 905 (NBA G-League)
- Miah-Marie Langlois, Team Canada/ Enisey (Russia)
Chris Boucher, Toronto Raptors, (NBA)
Serge Ibaka, Toronto Raptors (NBA)
- Nik Stauskas, Philadelphia 76ers (NBA)
Josh Adams, Raptors 905 (NBA G-League)
MiKyle McIntosh, BC Oostende (PBL)
- Tamara Tatham, Team Canada/ Modeville (France)
Cody John, Weber State (NCAA)
My jump shot became so much more consistent and my playmaking abilities have improved greatly.
Brendon Chevannes, Concordia University (NCAA)
-Naz Long, Utah Jazz (NBA)
Norman Powell, Toronto Raptors (NBA)
Myck Kabongo, NBA G-League
- Elijah Long, Texas Longhorns (NCAA)
Working with DC before games was my favourite thing while on the team. It gave me the opportunity to work on things I wanted to use in games.
- Malcolm Grant,
Nevezis (Lithuania)
- Faatimah A,
(El Salvador)